Why are blogs important for business?
As an SEO and conversion rate optimization expert, I work with business owners and many of them have asked me these kinds of questions.
Why should they spend time and money writing blog posts and essentially give away valuable information for free?
How does a business blog increase customer engagement and boost the number of potential leads as part of an online marketing funnel?
How can we ensure our business blogging and content marketing efforts aren't wasted?
These are great questions every business owner should ask when deciding what's most important to their success and becoming an industry leader.
Should business blogging be a part of your marketing strategy?
The answer is yes! And the reason is that Google and other search engines are the best lead generators for your business.
Many businesses rely on social media and paid ads for driving traffic and leads, but campaigns are only one part of a modern omni channel business marketing strategy.
When it comes to ROI, nothing beats the organic website traffic that a business blog can provide.
Blogs are important for business because they provide a number of marketing benefits. Mainly, they increase traffic to your website.
Blogging can help establish a business as a leader in its industry and build social proof. A well-planned and executed blog on your business website can also offer a major marketing advantage over competitors.
By providing helpful answers, information, and insight into your industry you can build trust with potential customers and clients.
A blog can be your business's most valuable lead generation and sales tool. By including links to your products and services and other conversion rate optimization tactics, you can generate leads and make sales.
This is why an organic content strategy should be a part of almost every business marketing budget.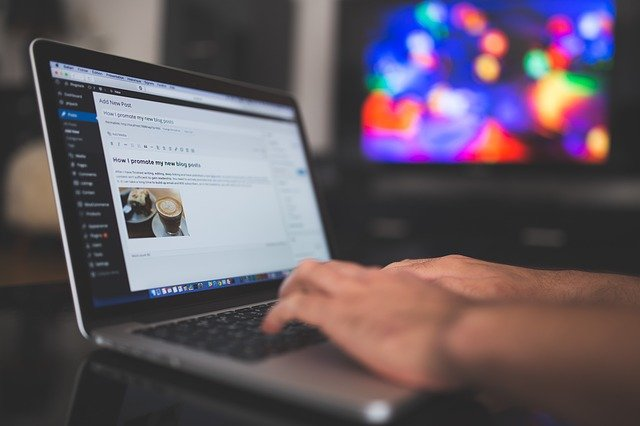 How are blogs used in business?
Higher search engine rankings means more traffic to your website, and targeted traffic means increased chances of converting visitors into your customer base.
Seeing what people are searching for and reading on your blog will give you ideas for lead captures that you can use to entice visitors to sign up for your email marketing campaigns. There you can segment them based on what long tail keywords brought them to your website.
All of your business website content matters, but thought leadership blogging is important on a whole other level. When your website and blog articles are discovered by potential customers on search engines, they were searching for a keyword that is relevant to your business's target audience.
Reading relevant content in a blog post on your business blog can only help to educate visitors about the problem your business solves.
You can tell real stories about existing customers and give new customers great reasons to click your call to action and visit your product pages.
How often should a business blog be updated?
Creating content (especially valuable content) is not easy. But how often should a business blog be updated with fresh content? Once a week? Every other day? The answer, unfortunately, is that it depends on the business and its available resources for blogging.
Of course, creating quality content takes time and effort, but the fact remains. If a business has its own website, it needs to be updated regularly with fresh content to attract organic traffic from search engines. The more often a business blogs, the relevant keywords and topical coverage it will have, and the more likely it is to rank high in search results.
For many businesses, it makes sense to blog once or twice a week. This gives them enough time to create valuable content without feeling overwhelmed. Of course, there are no hard and fast rules when it comes to blogging frequency.
Ultimately, the best strategy is to focus on creating quality content as often as possible that will resonate with your audience.
What can you do with old posts on your business blog?
Updating old blog posts is the best way to give it new life. By expanding on old ideas and adding new information, you can make your website more engaging and informative.
Fix outdated information on an old blog post and expand on points made in the article to make old content relevant and factual, once again.
With some effort, you can turn an old post on your business website back into a valuable asset. Expanding or updating old posts on your website is a classic method for getting more mileage (aka website traffic) out of each post.
A recent blogging survey showed that businesses who update and refresh older blog posts frequently are three times more likely to see a boost in organic traffic.
Repurpose blog content as social media marketing content. Most blog posts can be broken up into many social media posts, so this approach to old blog posts can really help improve your social media presence and start a conversation with your audience.
By sharing an old blog post as a Facebook post, or LinkedIn, Tik Tok, or Twitter you can reach a new audience and attract more inbound links and traffic.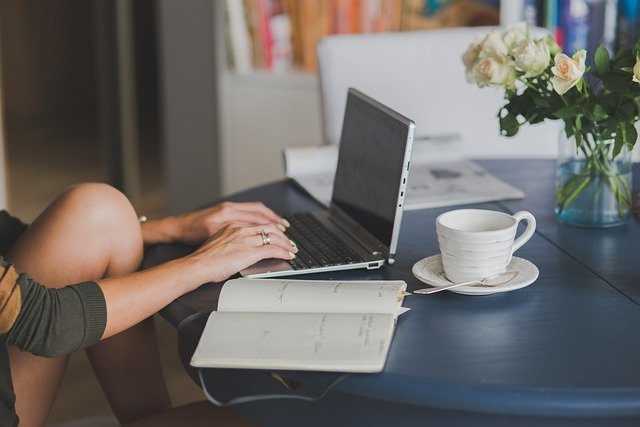 How to create a content marketing strategy? 
If you follow these steps, you'll be well on your way to developing a successful business blog content marketing strategy. Just remember SEO is a long game, but patience pays off – it takes time and consistency to see real results. If you stick with it, you'll eventually start reaping the rewards.
1. Make a list of goals and objectives
The key to creating a successful blog content marketing strategy is understanding what your goals are and then aligning your content accordingly. Once you know what you want to achieve, the rest will fall into place much more easily.
2. Conduct target market research
Next, you'll need to perform some target market research. This will help you understand who your potential customers are, what they're interested in, and what kind of language they use. Armed with this information, you can then come up with topic ideas and keywords to target.
3. Find topics and keywords to target
SEO keyword research tools like Google AdWords Keyword Planner, SEMRush, and Ubersuggest can help you find high volume, low competition keywords that will be easier to rank for when the blog is new. The best strategy is to look at which sites are already ranking for relevant keywords. Those are your competitors.
4. Plan and schedule content publishing
Once you know what keywords are driving your competitors traffic, you need to target those keywords by creating better content. From there, it's time to creating a content calendar and then filling it with ideas for value rich content.
5. Create engaging and informative content
When you've selected enough good keywords and topics, it's time to start creating content around them. Keep in mind that your goal should be to create informative and engaging content that will appeal to your target market and rank high on search engines.
6. Promote your blog posts on social media
Don't forget to promote your blog posts elsewhere on the web and share your content on social media. Reach out to influencers in your industry, and do whatever else you can to get the word out.
7. Analyze and refine your content strategy
Last but certainly not least, analyze the results and make changes to your strategy as needed. By tracking SEO data, you'll be able to see what's working and what isn't. From there, you can run A/B tests and experiment based on your data to improve results.
What are the most important KPIs for a blog content market strategy?
These are some of the most important KPIs to measure when it comes to tracking content strategy.
1. Keyword Coverage
2. Organic Click-Through Rates (CTR)
3. Organic Impressions
4. Number of Inbound Links (backlinks)
5. Dwell Time
6. Bounce Rate
7. Conversion Rate
Should your business hire a content strategy expert to help you create relevant content and drive traffic?
Any business that wants to succeed online needs to invest in content strategy and SEO services. But you have a business to run and don't have the time for content creation or the SEO expertise to handle it alone. how do you go about hiring someone to create relevant, engaging content that will drive traffic to your website and help improve your rankings?
SEO Agency
There are a few different options you can consider. One is to hire a full service SEO agency that would be responsible for creating blog posts, optimizing existing content, and performing all other SEO related tasks.
SEO Consultant
Another option is to work with a freelance SEO consultant on a retainer or an as-needed basis. This can be a more cost-effective option, and it also gives you the flexibility to bring in experts for specific tasks or projects.
No matter which option you choose, make sure you take the time to find someone who can provide value rich content and help improve your business website search rankings.
What is a blog used for in business?
A business blog is an important marketing channel for every company that wants to grow its online visibility. Additionally, business blogging can build relationships with customers, create brand awareness, and generate leads.
Why blog for business?
Businesses can establish themselves as experts and build trust with their audience by sharing helpful and informative content relevant to the topics their target audience is searching for most. Creating and sharing content and prioritizing SEO supports business growth by attracting more website traffic, leading to more customers, sales, and revenue.